COMMUNITY ENGAGEMENT & BUILDING
1) Amani Kibera Community Library
The Kibera Community Library offers a convenient and comfortable learning environment for anyone seeking information resources in Kibera. People looking for information will find a quiet space within the building, but they are also allowed to borrow the books.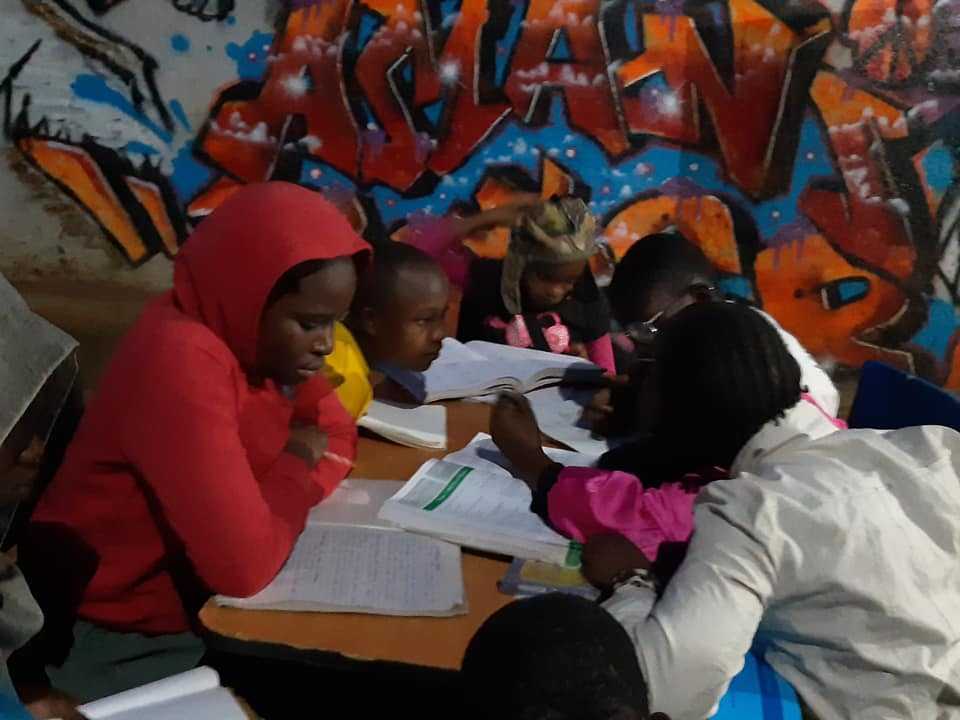 Amani Kibera library is a community resource Centre with a sitting capacity of
40
readers at a time, serving at least
200
youth, children and teachers on daily basis.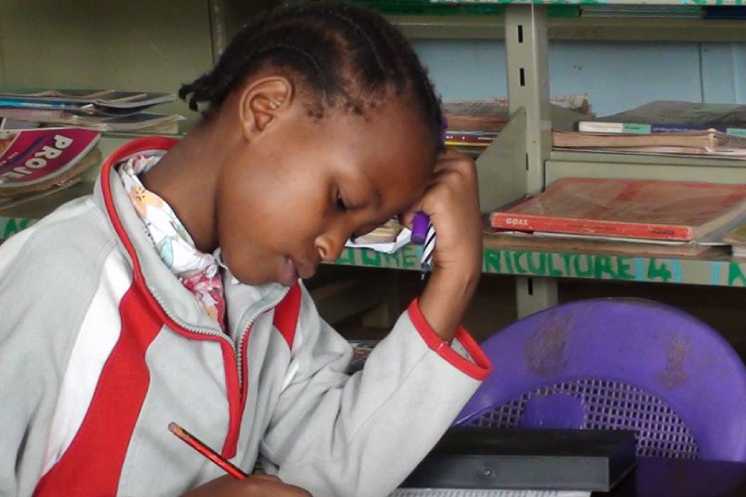 After demolition in 2018, the library was relocated and is currently situated at Kibera Lindi village in the heart Kibera slums. It attracts readers from as far as 5kms away. The library's commitment to innovation and experimentation has made it a model for libraries in the slum. Most importantly, the mission of the Amani Kibera Library is to make a real difference in especially children's lives. At Amani Kibera library our services are not built on only providing books but also gives services and opportunities that will shape positive behavior, attitude and help change to make children and youths lives easier, focused and more enjoyable.
Since its opening, the 3 times award winning library has recorded readers from 318 educational institutions from across the country. Amani Kibera library is open to the public from 8am -8pm. The library is run by two librarians and has volunteer teachers who come to support children with their studies every evening and over the weekends.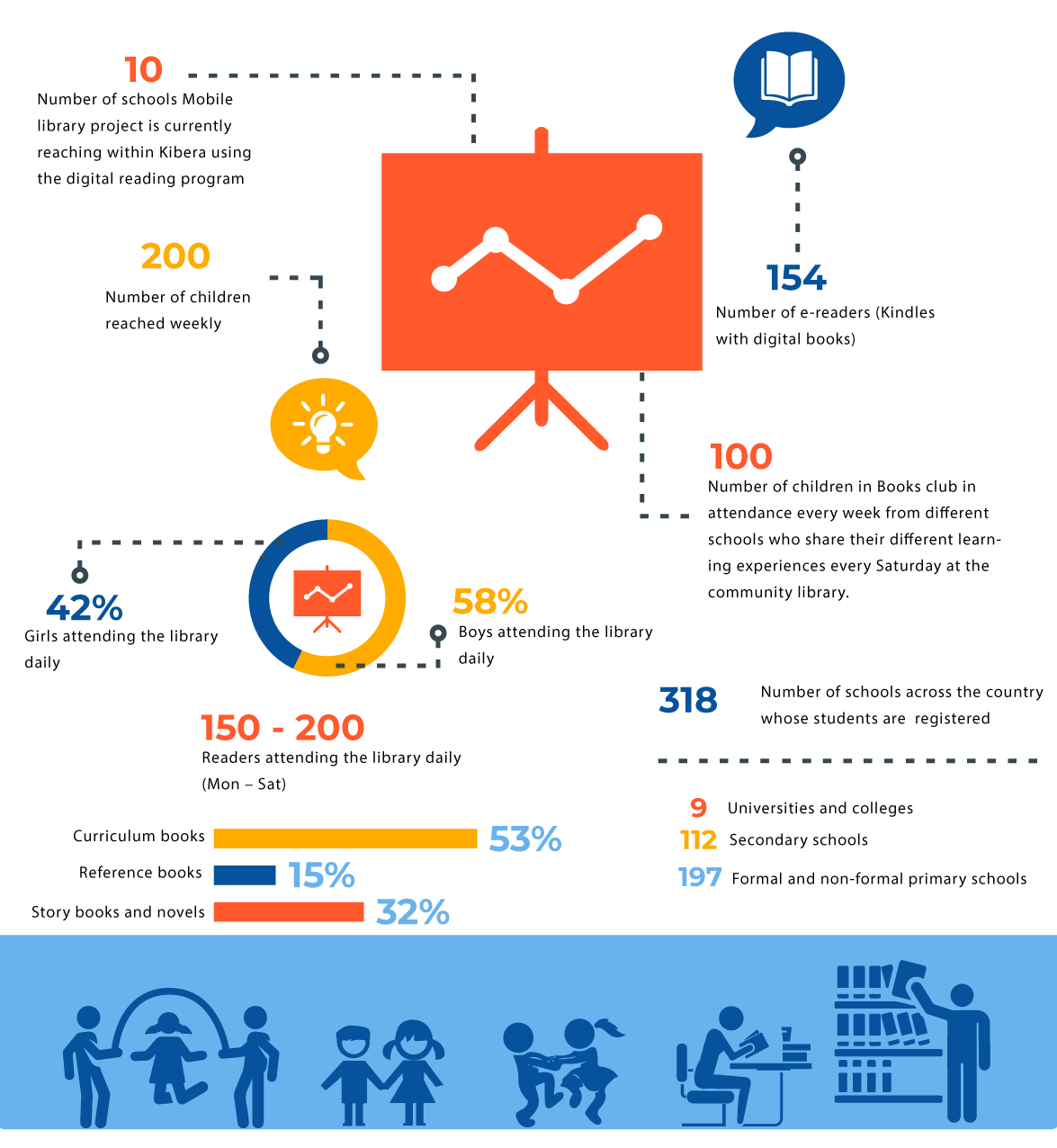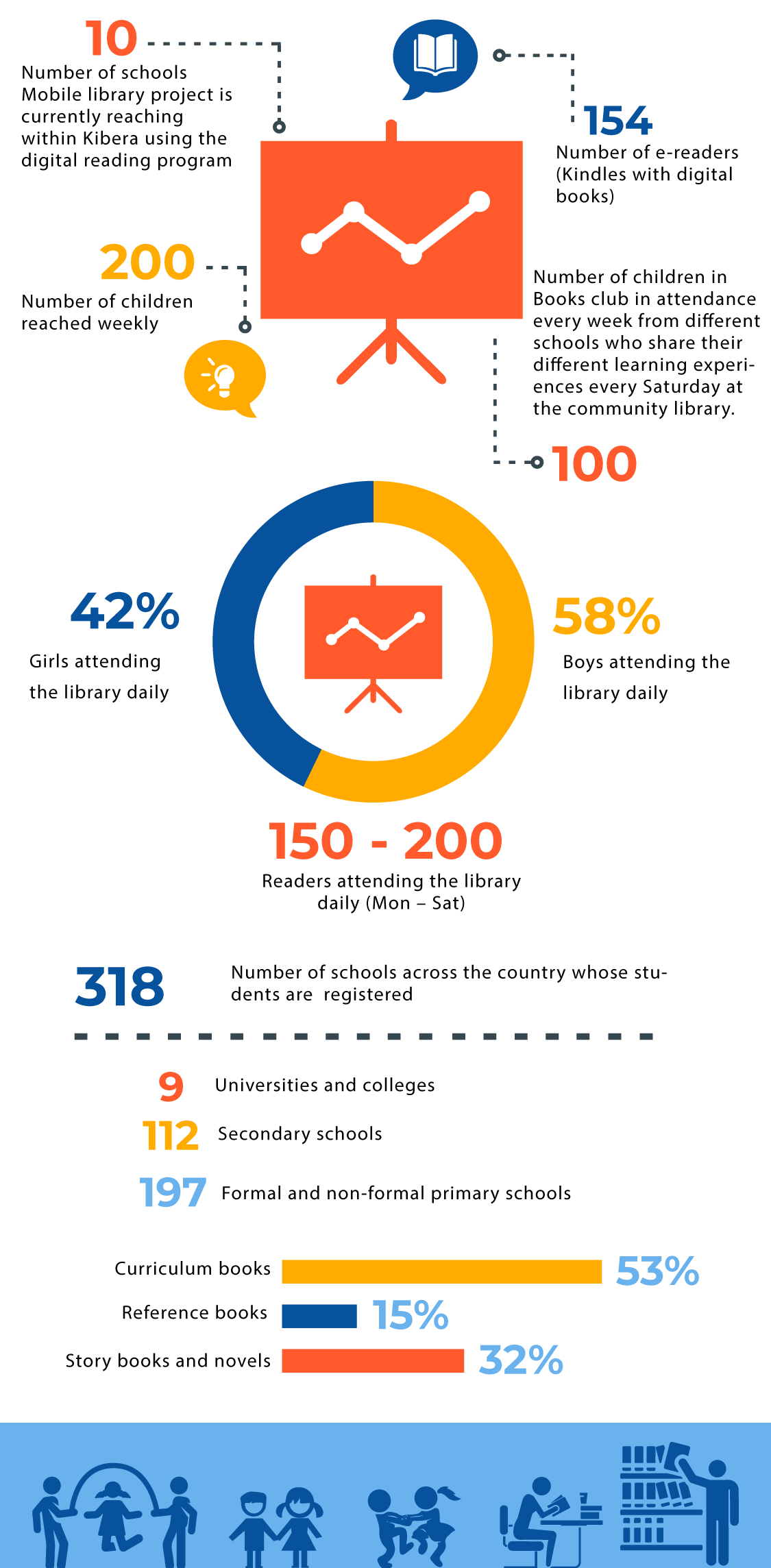 To pursue a peaceful, healthy and active society, where each individual participates in order to assure the dignity and respect for human rights and the equal sustainable sharing of resources.
P.O.Box: 76393 - 00508
Nairobi, Kenya
TELL: +254 (020) 7840222 MOBILE: +254721207114