We are a Grassroot Organization enhancing a Culture of Peace & Non-Violence
Amani Kibera is a non-profit, non-governmental, youth-led Community-Based Organization dedicated and involveed in the running and imparting of knowledge to the disadvantaged segment of the Kibera slum, especially women and children in Kibera.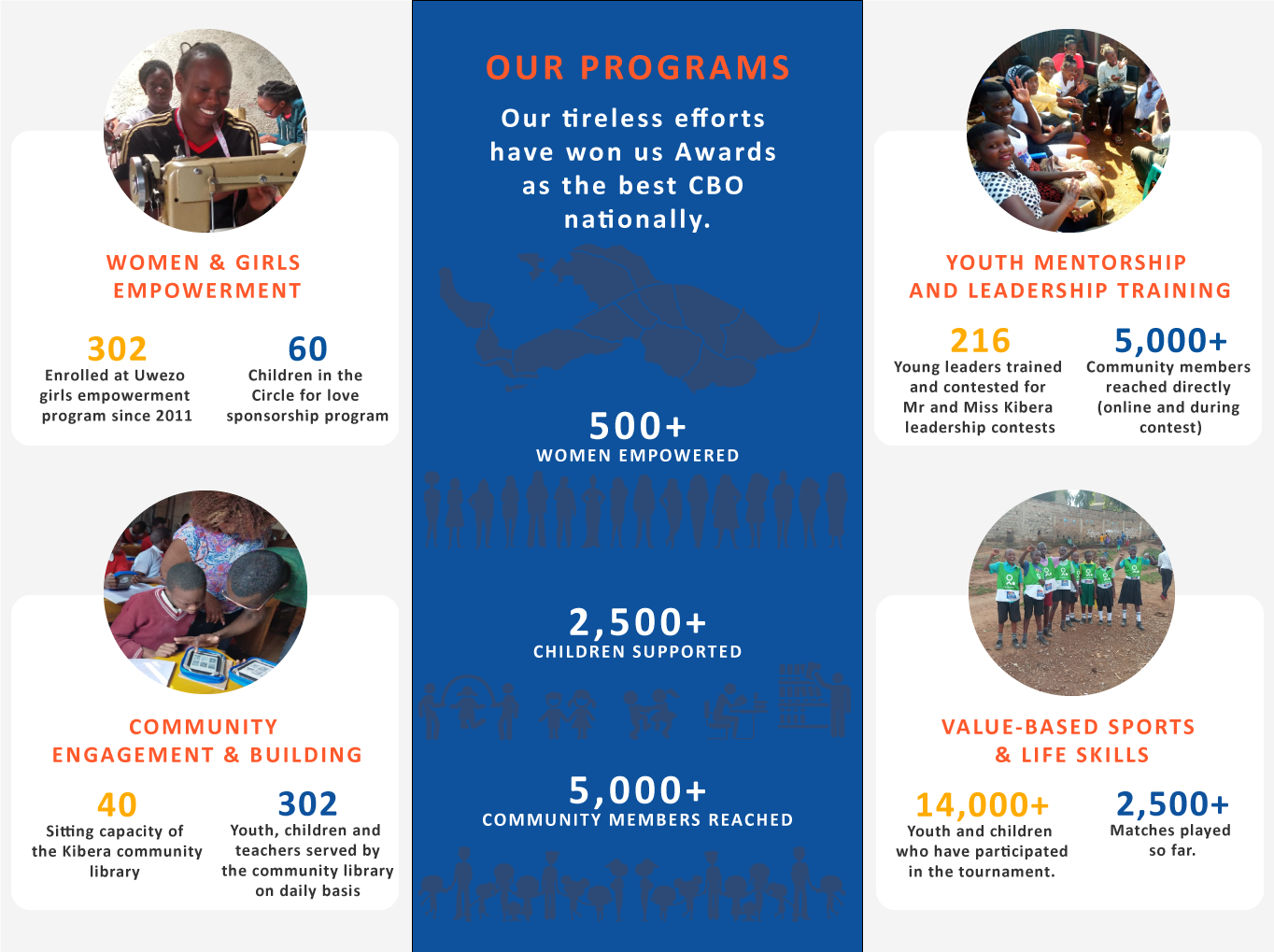 Our tireless efforts have won us Awards as the best CBO nationally.
COMMUNITY MEMBERS REACHED
To pursue a peaceful, healthy and active society, where each individual participates in order to assure the dignity and respect for human rights and the equal sustainable sharing of resources.
P.O.Box: 76393 - 00508
Nairobi, Kenya
TELL: +254 (020) 7840222 MOBILE: +254721207114